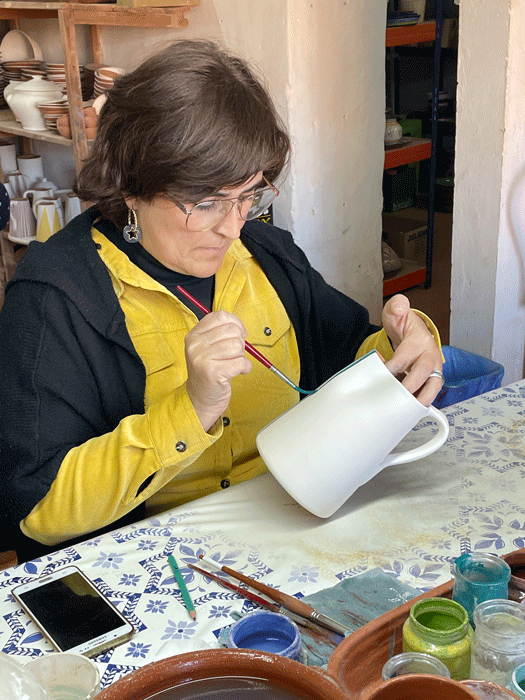 Nélia is a potter from a remote village in Alentejo, where this artcraft is practiced since the roman times.
Nélia represents the 8th generation of painters in her family pottery studio. She has a true gift when it comes to painting. Each time it's a marvel to see her paint. Magic comes from her fingers and hands!
Each piece is handmade on the wheel by Joaquim, hand-painted by Nelia and two other women of the team, and then enamelled by Bruno. All the ceramics are signed by Nelia. A team work to create such beauties!
Nélia is the potter of two of A loja da Cerâmica collections :  Festas and Limonada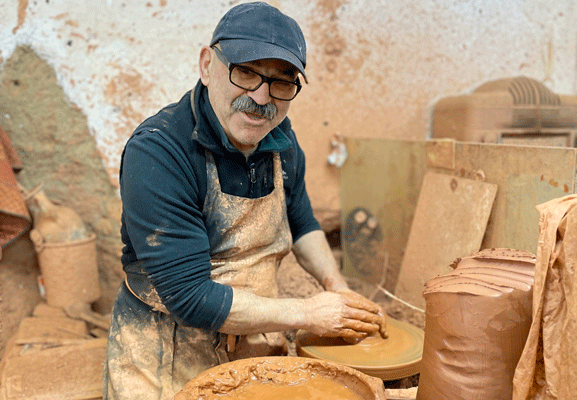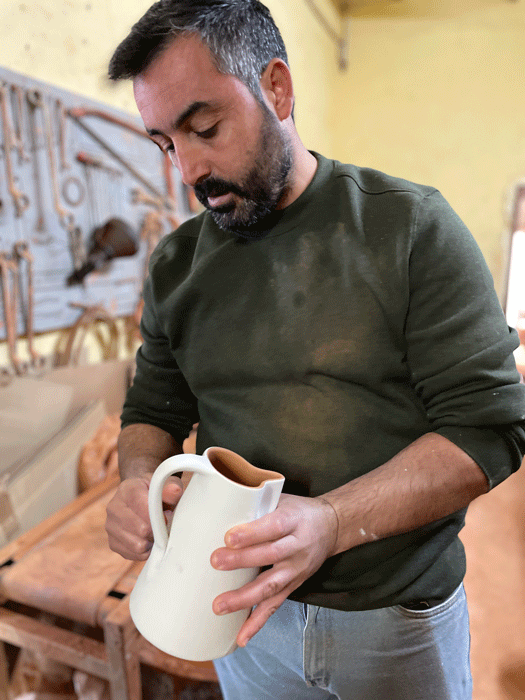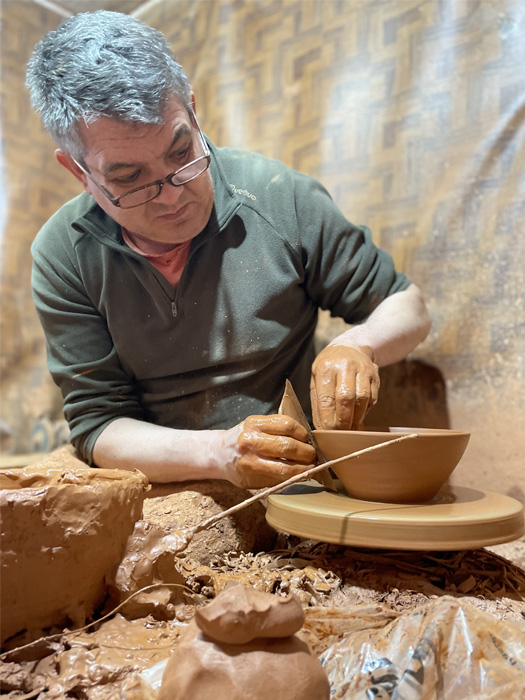 Antonio is from the same village as Nélia. This village in Alentejo is quite reknown for its ceramics, and is called the capital of Ceramics in Portugal.
Antonio is very skilled because not only does he handmade the ceramics on the wheel but he hand-paints too.
So he makes each piece by himself from the beginning to the final touch.
He is the potter of three of A loja da Cerâmica collections : Mediterranea, Flores do Alentejo and Fleur Bleue.